Our Story
Pickard Mountain is a spirited five-piece string band playing a mix of bluegrass, Americana, folk and old-time music with acoustic instruments and rich vocal harmonies.
The band thrives on fun-filled interaction with its audience.
---
MEMBERS:
Neil Caudle – Guitar
Ann Jessup – Banjo
Kristine Kelsey – Mandolin
Jim Meloy – Bass
Mark Scroggs – Dobro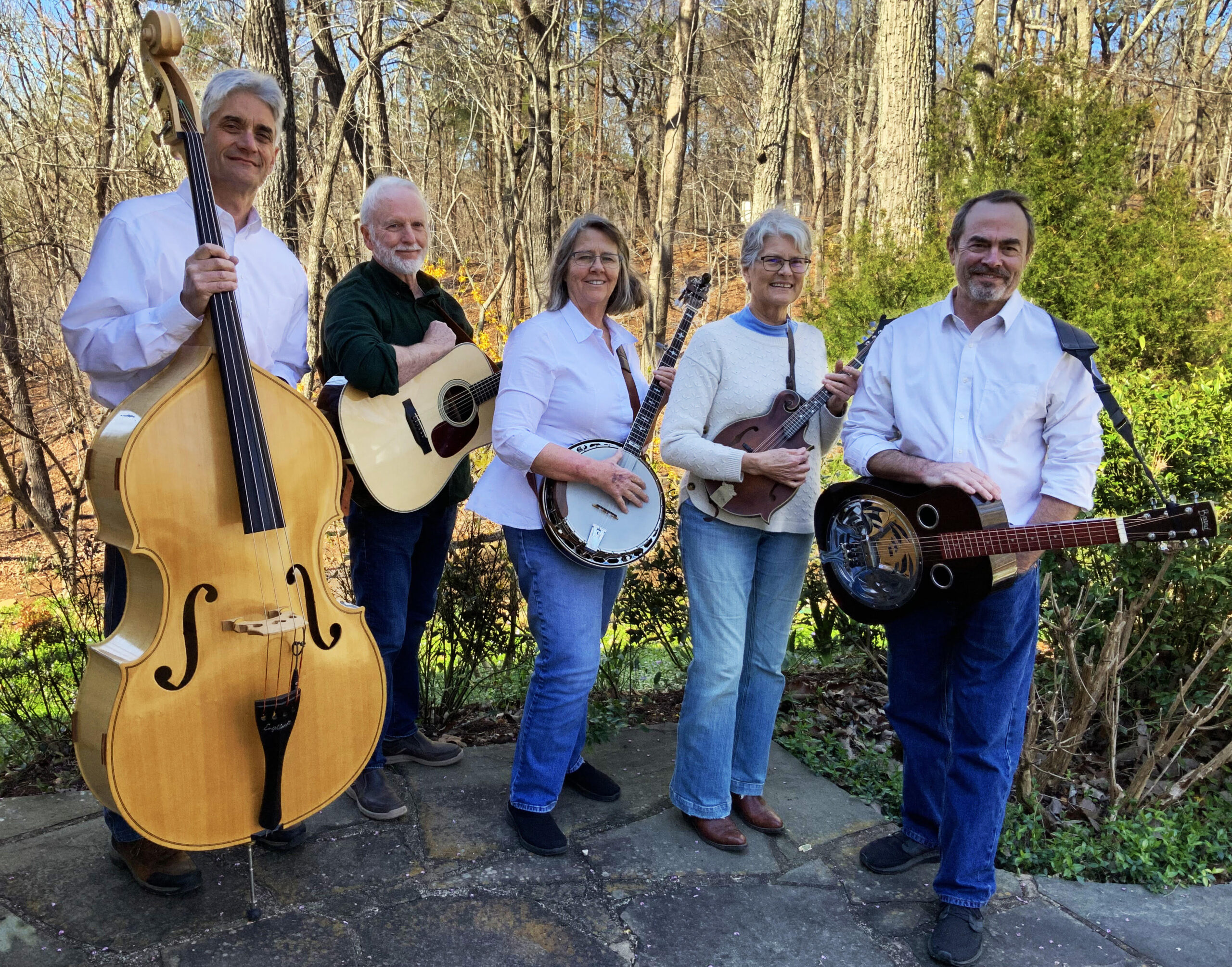 All songs recorded by Tom Smith
Lone Wolf Studio at the Merry Band Farm
Tallula's
456 W. Franklin St.
Chapel Hill, NC 27516
June 9, 2023    (7-9pm)
WPAQ Merry Go Round
The Historic Earle Theater
142 N Main St, Mt Airy, NC 27030
June 17, 2023    (11am-12noon)
More info here
The Colonial Inn
153 W. King St.
Hillsborough, NC 27278
June 22, 2023    (6-7:30 pm)
WANT US TO PLAY AT YOUR NEXT EVENT?
To schedule Pickard Mountain for an event, email: